Book trailers are one of the most exciting things about publishing these days! I love jumping on YouTube and checking out the trailers for my favourite titles. Today I'm pleased to welcome Sean McCartney, author of THE TREASURE HUNTERS CLUB: SECRETS OF THE MAGICAL MEDALLIONS to talk about this unique method of promotion.
~~~

I first want to thank Rhiannon for allowing me to speak with you today.
My name is Sean McCartney and I am the author of the new YA action adventure series entitled THE TREASURE HUNTERS CLUB: SECRETS OF THE MAGICAL MEDALLIONS.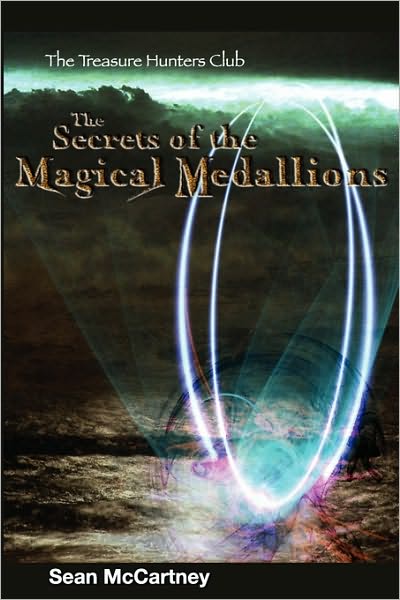 I wanted to talk with you about book trailers.
I love these. I think this is one of the greatest marketing moves writers can make. I read some articles about it and how much money they cost but truthfully you don't need to spend a lot or any money to produce a well crafted book trailer.
On most computers is a program called imovie. If you don't have it you can find one on line and download it for free.
Then you play around with it and start to feel your way about how to put together your own book trailer. There is a manual you can read but why do that? It is much more fun to do trial and error because that is how you will learn to do it.
I started with a Mother's Day movie for my wife. Used pictures of the kids and put some titles in there and poof a movie. It caused tears so it must have worked.
The other nice thing is there are enough free pictures, movie clips and music on the Internet that you can really make some good stuff.
I am planning to have a four part trailer playing on a loop when I do my book signings in early August. I know when I played them for some students at a book talk in New York it made a better impression on them.
If you take your time and have a little patience you can create some wonderful material to use for anything you want to promote.
I want to thank you all again for your time and if you get a chance go and buy a copy of THE TREASURE HUNTERS CLUB: SECRETS OF THE MAGICAL MEDALLIONS at my web site, Barnes and Noble, Amazon or my publisher's web site, Mountain Publishing. In fact buy several copies and share them with friends and loved ones.
~~~
Thank you Sean!