You know what doesn't happen enough? Wandering around Bath dressed in an empire gown and bonnet and pretending it's 1810.
I just found out there's going to be two attempts to break the most Lizzie Bennett (and Mr Darcy) wannabes all in one place, and one of them is going to be
this September in Bath
.
I think I have to do it. I'll look a right wally by myself because I think I'd struggle to find someone to do it with me in a country where I *do* know a lot of people, let alone here. But then everyone will be looking fabulously silly anyway. It sounds too delicious not to do it.
I'll want to make my own gown and accessories so I'll have to beg or borrow a sewing machine from someone. This pattern has a lot of good reviews: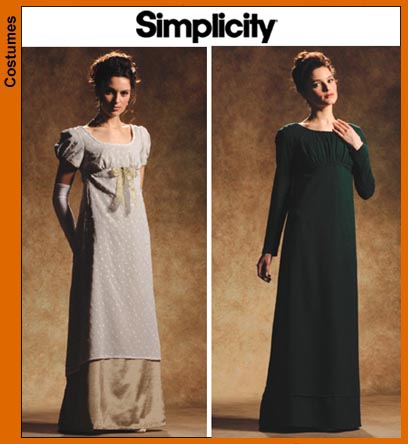 I can see it in a textured cream-coloured fabric, or perhaps something sprigged, with a paisley shawl, teeny reticule and a bonnet. I would love to get the man done up a la Wentworth, but feel that getting him into silk stockings might stretch the relationship.
If you're planning on going, let me know and we can look fabulously silly together!